In side a land where women rule.
These sisters are taking control of their own destiny, and escaping abusive men. Women in Power!
The women only village: it's in Kenya and men simply aren't allowed.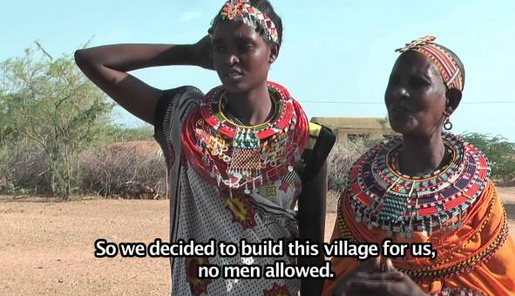 The village is a place for women and girls who wanted to escape abuse. It is a place where widows, orphans, victims of rape, genital cutting, and force marriage can live together in peace. In order to provide for their children, women who live there make jewelry and other crafts.
Men are allowed to visit in the village , but can not live there; and they must follow the women's rules.